Your Guide to Attracting the Best Tenants by Preparing your Property for Rent… the right way
If you are renting out a property for the first time or you are looking for guidelines on how to prepare your home for rent, you are in the right place. One of the most important aims of a property investor is to attract high quality tenants.  You have more chance of doing this by preparing and presenting your home for rent in the best possible way. 
Stand Out from the Rest!
If you want the best tenants, then your home needs to stand out and shine above the rest. It's not differcult once you know what to do.
Information is your Friend!
Like everything we do in life, the more information we have the more successful we are. Learn what is involved in preparing your home for rent.
Let's get the legal stuff out of the way.
Your investment property will need to meet some legal safety standards. These will include:
Smoke Alarms 
In Queensland, it is a legal requirement to have at least 1 working smoke alarm. If your property hasn't got one installed, it's an easy fix. There are many companies that can provide this service:
Installation of smoke alarms if required
Test and make sure your existing smoke alarms comply with: Qld Fire, Building Code, Australian Standard
Provide a compliance statement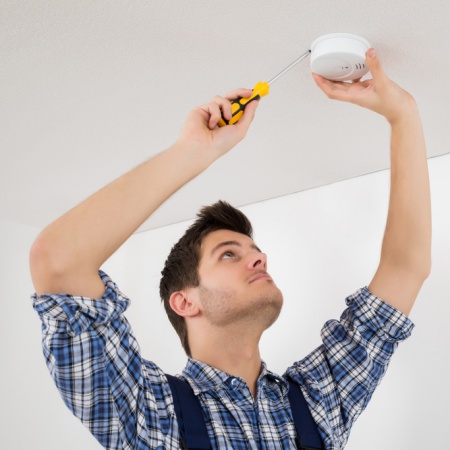 Safety Switches
In Queensland, it is a legal requirement that all residential investment properties have a safety switch installed. The safety switch works by acting as a barrier to prevent electric shocks. If your property doesn't currently have one, it can be quickly installed by a licensed electrician. The cost is around $200 and tax deductable
Pool Fence
If your Rental property has a pool you will need to obtain a pool safety certificate before a tenant can move in. The cost of the certificate is $39.45 but this does not the cost of the inspection. The certificate is valid for 2 years from the date of inspection.
For more detailed information Go to QBCC – pool safety
Window or Balcony Safety
It is requirement that balcony windows are fitted with a child safety lock or simular. If this applies to you, your property manager will be able to advise on what to do.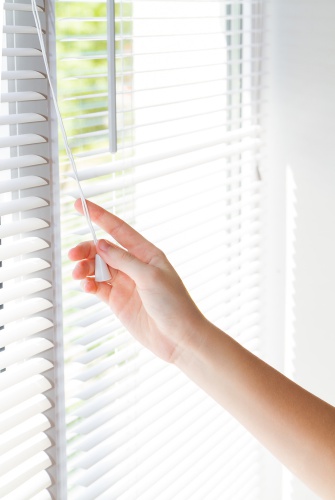 Blind or curtain cords
All window covering that have cords, for example blinds, must comply with trade practices. This is due to the large number of children who have died from strangulation, which have involved blind cords. This doesn't mean you have to replace your blinds or curtains. Your property manager is the best person to guide you and will have the right people on hand.
Inspect your blinds and curtains
Fit safety device and warning tags if required
Provide a compliance statement
Now for The General stuff
Now the legal stuff is out of the way. You need start looking at fixing anything and everything that is broken.
Fix what is broken
It is going to so much easier to fix things needing to be repaired or replaced before your tenants moved in. This will improve your chances of quickly attracting the right tenants.
The little things matter… here are a few suggestions to look at
Dripping taps
Washers not working
Broken tiles
Paint work
Noisy fan
Broken curtains or blinds
Faulty light switch
Electric garage door
Cupboards and windows open properly
Check that all lock work and are secure
Light fittings
Air con
Door handles
Faulty appliances
Remote controls
Mouldy bathroom
Tile grouting
Make sure everything is working
There is nothing more frustrating to new tenant than an appliance or air con that doesn't work or breaks down within a few weeks of moving in. Everything in your home must be in good working order. You want to avoid as much maintenance as possible during the life of the lease.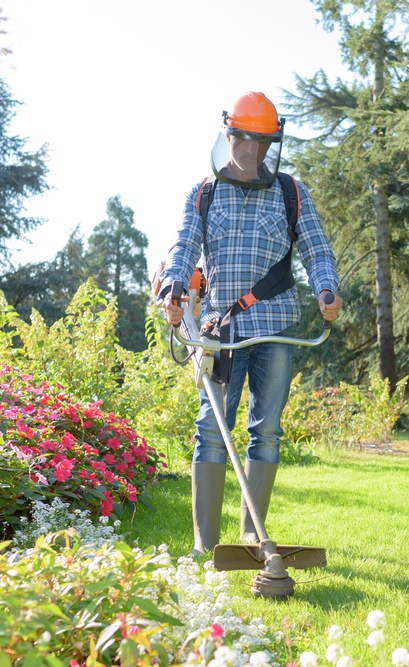 Preparing the outside
Don't forget the exterior of the house, it's important.
Things like:
clean gutters
fencing
gates
Letterbox etc.. all need to be checked
Pests and insects
Weed and prune garden
Mowing lawns
Clean out the garage
Stains on patio and driveway
Depending on the size of your garden, the more maintenance free it is the better.
Sparking Clean!
Your house needs to be sparkling clean. This can set you apart from other rental homes. It will also set a bench mark for how you expect your tenants look after your house and how you expect it to handed back when you leave.
This should include:
Steamed Carpets and floors
Walls
Windows
Curtain and blinds
Mould
Flyscreen's
Garage
Patio
Appliances (oven etc)
Air con
Leaving the basics
It could be tempting to remove as many appliances and fitting as possible from your investment home but before you do consider leaving some of the following
Any appliance that is built in. Don't go to the trouble of removing them.
A dishwater can be a great additional feature for the tenant, add value to the rent
Blinds and curtains
If there is a hose in the garden that is a nice touch to leave it there for the tenant
You want your home to be comfortable for your tenants
Deciding whether to add extra value
How far you go with home improvements is up to you and your budget. Things like a repaint, new carpets and lighting can have a huge effect on transforming the look of a home.
More stuff to think about!
Once you are on your way to preparing your home for future tenants, there are a few more things that need to be added to your list.
Redirect your mail
If you have lived in the property you need to notify Ergon, Telstra, Gas, Council Rates etc.. If necessary finalise accounts and arrange to be sent to your ne address
Change the bill address to your forwarding address
Arrange a full set of keys
Make sure you have copies of all operation user manuals for appliances and items that need instructions.
Pest control is up to date
This will be all coordinated with your property manager, but its good be aware in advance of what you need to do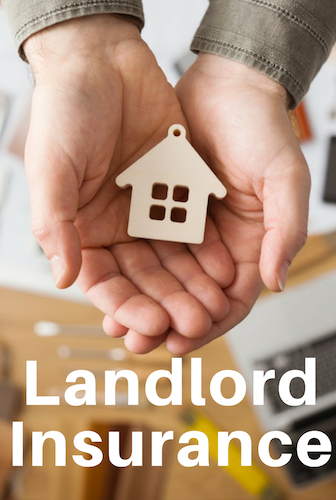 Insurance
Landlord insurance is a must when renting out your home. The policy can cover you for items such as: 
Loss of Rent
Rent Default
Theft of any items that belong to you
Natural disasters
Tenant Damage
Legal expenses to cover tenant eviction
 For more detailed information speak to your property manager
Information source: Landlord Insurance 
What Tax Deduction can I Claim on my Rental Property!
This is the part that really makes renting out your property worthwhile.
Having read all that needs to be done. You are properly now exhausted!!  It's great to know that pretty much everything you spend on your investment home is a tax deduction. Including your property management fees. You can consider getting contractor in rather than doing the work yourself, knowing you can claim it through your tax.
This is just an overview of what you can expect to claim. There is a link provided with full details. I recommend you take the time to read up on the information.
You can claim any immediate expense related to the renting of your property against your current year's income.
This includes:
Property Management fees and commission
Maintenance and Repairs
Interest payment
Borrowing expenses
Insurance
Capital works
Depreciation
Some legal expenses
Council rates
Gardening and mowing
Land Tax
Pest Control
Cleaning
Water charges
Body corporate fees
Advertising for tenants
Please note, this information is taken from the government website and is not legal advice, just a guide. Please speak to your accountant to get financial legal advice regarding the tax benefits from your property investment.
Cairns Rentals property managers are experienced and specialise in helping property owners prepare their homes for rent.
Hi, My Name is Paulina
I am the owner of Cairns Rentals
If you have any questions regarding this article or you would like any advice on renting your property or renting a property. I would love to hear from you.
Call me  on my mobile: 0431 900 668
Or send me an email and I will return your call